Your Chance to Step Into the Galaxy Far, Far Away
The VOID & ILMxLAB's latest hyper-reality experience is every Star Wars™ fan's dream. 
Due to the incredible response from fans and critics alike at the Westfield London location in Shepherd's Bush, ILMxLAB and The VOID announced that the first-of-its-kind hyper-reality experience, Star Wars™: Secrets of the Empire is now open at Westfield Stratford City.

Get a sense of what to expect from our own experience at Star Wars: Secrets of the Empire: 
First, our team of 4 was briefed on a 2D monitor about our very own mission presented by Cassian Andor from Rogue One - A Star Wars Story. There he asked us to aid the rebels by recovering imperial intelligence disguised as stormtroopers. Yes ,we will do whatever you say - are you kidding? If it gets me in Star Wars I'm literally going to do anything. 
Next, we were kitted out in The Void's hyper-reality gear. Like us, you're probably used to your virtual experience being seated, or at least tethered to some sort of machine. Not here. Here the kit is lowered onto us like Darth Vader's suit. Then comes the headset, ready to immerse you into the galaxy far, far away (don't pull the visor down just yet… you'll trip).

After a full mission check we're ready for action, and we mean action. As soon as you pull down the visor you leave the Westfield mall and enter an intergalactic transport already disguised as a stormtrooper. After staring at our own hands for a while, everything you do in the real world your virtual stormtrooper hands replicate, we got ready to start our mission.
The rest of the experience is almost too much for words. See a handle? Touch it. Enter the lava ridden planet of Mustafa? Smell the burning ash. See a blaster you're keen to fire off? Pick it up! Watch out for your guide K-2SO, get too close and you'll bump into him. As a team, you coordinate the entire duration of the mission together in an attempt to navigate the Imperial stronghold to recover the information Cassian Andor so willingly risked your lives for.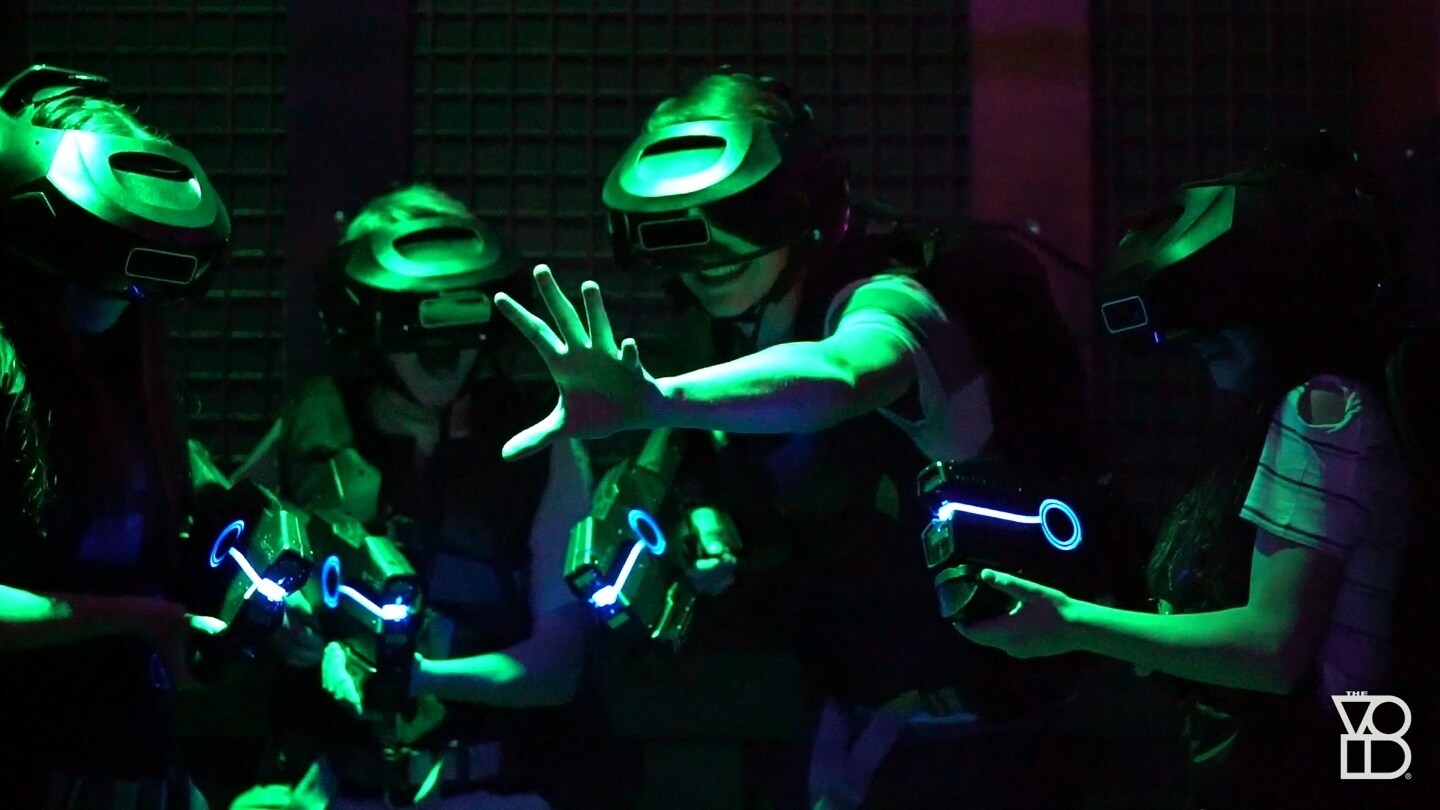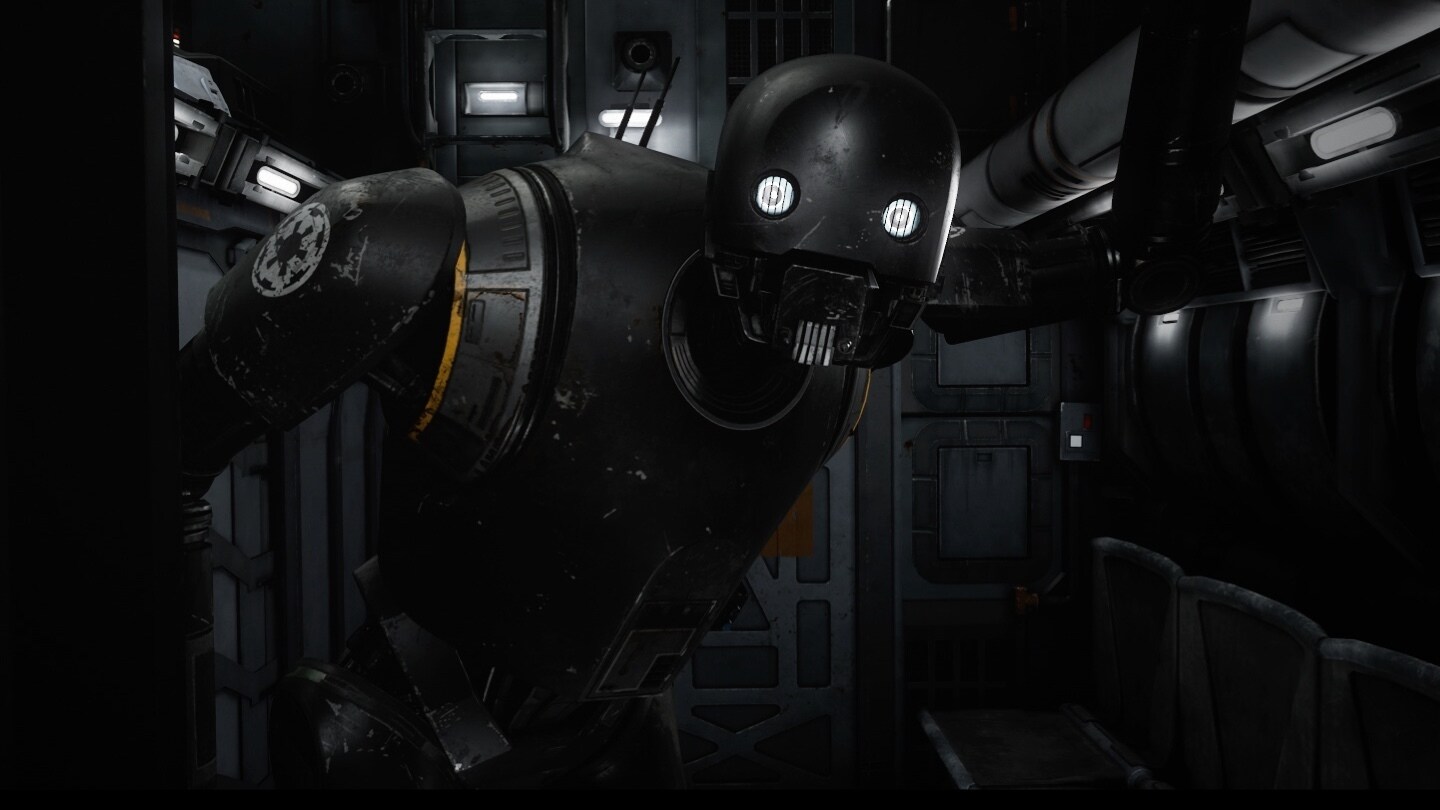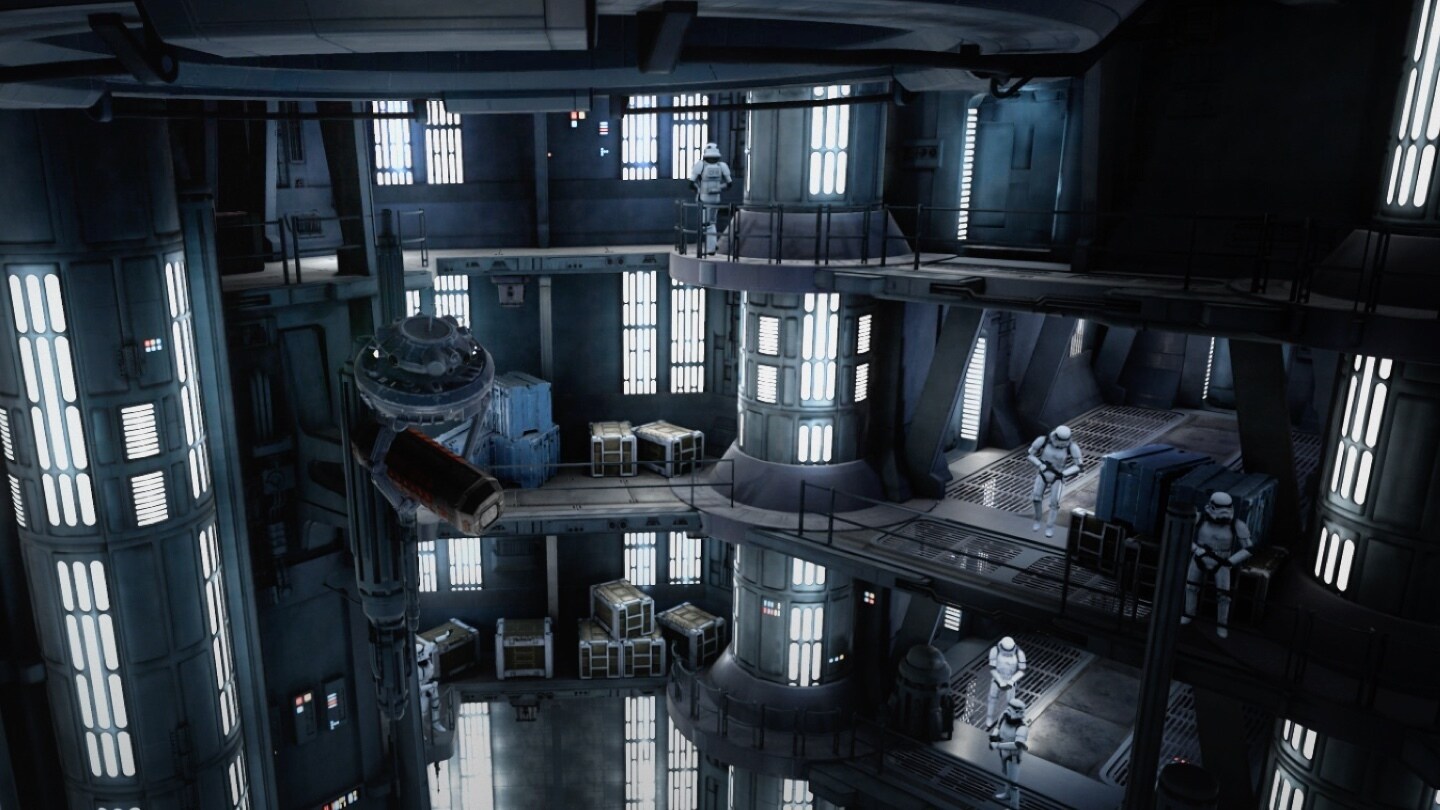 After it's over there's plenty of merchandise to commemorate the experience and remind yourself that this was indeed real and you did your part to support the budding rebellion and their cause to save the galaxy.

So, what are you waiting for? 
Get into the experience while it's still in London. Tickets start at £30 per person (higher rates apply at peak times) and is open now at Westfield Stratford City. All guests must be over the age of ten and anyone under 1.20m tall is a little short to be a stormtrooper.